Solution
Modernize People Operations
Processes and systems that work for real people.
We've long known that both human beings and technology can serve their highest and best use to organizations when they are considered allies versus competitors. We help organizations understand the way work gets done, find opportunities for optimization, and implement technological support so that humans can get back to the human moments that matter.
Our approach is human-centered, which means we start by understanding the needs of the people who will be using the technology. We then design solutions that are easy to use, efficient, and effective and take compliance into account, ensuring our solutions meet all relevant regulations.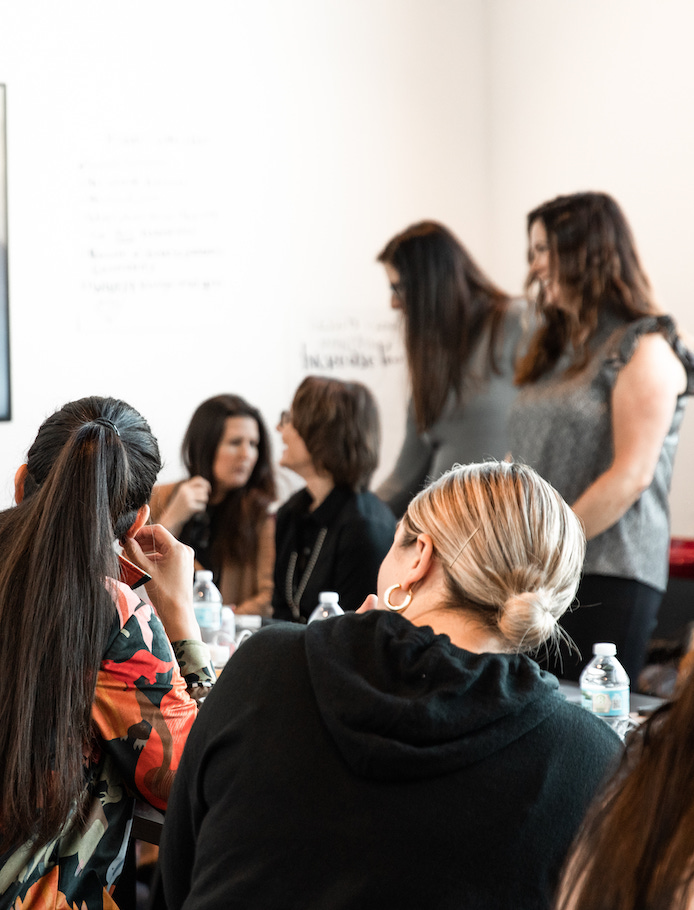 Tech can be a powerful tool for improving the way people work. Our goal is to support how you use technology, creating a more human-centered and productive workplace.
We start by understanding your organization's needs and goals and gathering employee feedback on current processes and systems.
We map out your current processes, identify improvement areas, and develop a plan to automate, accelerate, and humanize these processes.
We evaluate your organization's compliance with relevant regulations. We then develop a plan to ensure that your technology solutions meet these requirements.
We select or implement technology solutions that meet your organization's needs and provide training on how to use these solutions.
Tech Optimization Assessment + Implementation
Review and analysis of current HR tech for strengths and opportunities. Based on the findings, we will update process automation.
Candidate + Employee Care
Daily service delivery and relationship management for candidate and employee relations/issues.
Handbook Development
Development of a humanized, compliance-focused handbook for your organization, infusing culture as applicable, including complete design and two (2) rounds of revisions.
Job Descriptions
Humanized job description templates by role.
Risk Management
HR Foundations review for areas of critical risk.
HCM + Talent Systems Selection + Negotiation Consulting
Complete discovery and mapping of the current and desired future states for HCM, including a vendor scorecard and RFP development and creation.
HCM + Talent Systems Implementation
Full implementation support of selected HCM.
HR Operational Excellence Assessment
Review of the current structure, roles, and responsibilities of the HR team. Identify areas that could benefit from 3rd party support or technology.
Design an HR organization for the future, focused on capabilities, actions, and goals needed for the future of work.
HCM Data + Analytics Dashboard
Dashboard and reporting on HCM Data.
eLearning
LMS evaluation/vendor selection, create customized learning programs by role: leadership connection – interaction programs, official mentoring programs.