Product
Humanized Workplace Diagnostic
Quickly identify workplace strengths, opportunities, and solutions.
It's often difficult to quickly uncover which parts of the employee experience journey are winning or losing. That's where our team and the Humanized Workplace Diagnostic come in to do the heavy lifting. Our consulting experts specialize in diagnosing and improving the employee experience journey. Using the Humanized Workplace Diagnostic, we can help you identify which parts of the employee journey are successful and which areas need improvement.
Once these areas are identified, our consulting experts can design candidate and employee experiences that help facilitate great work and high performance.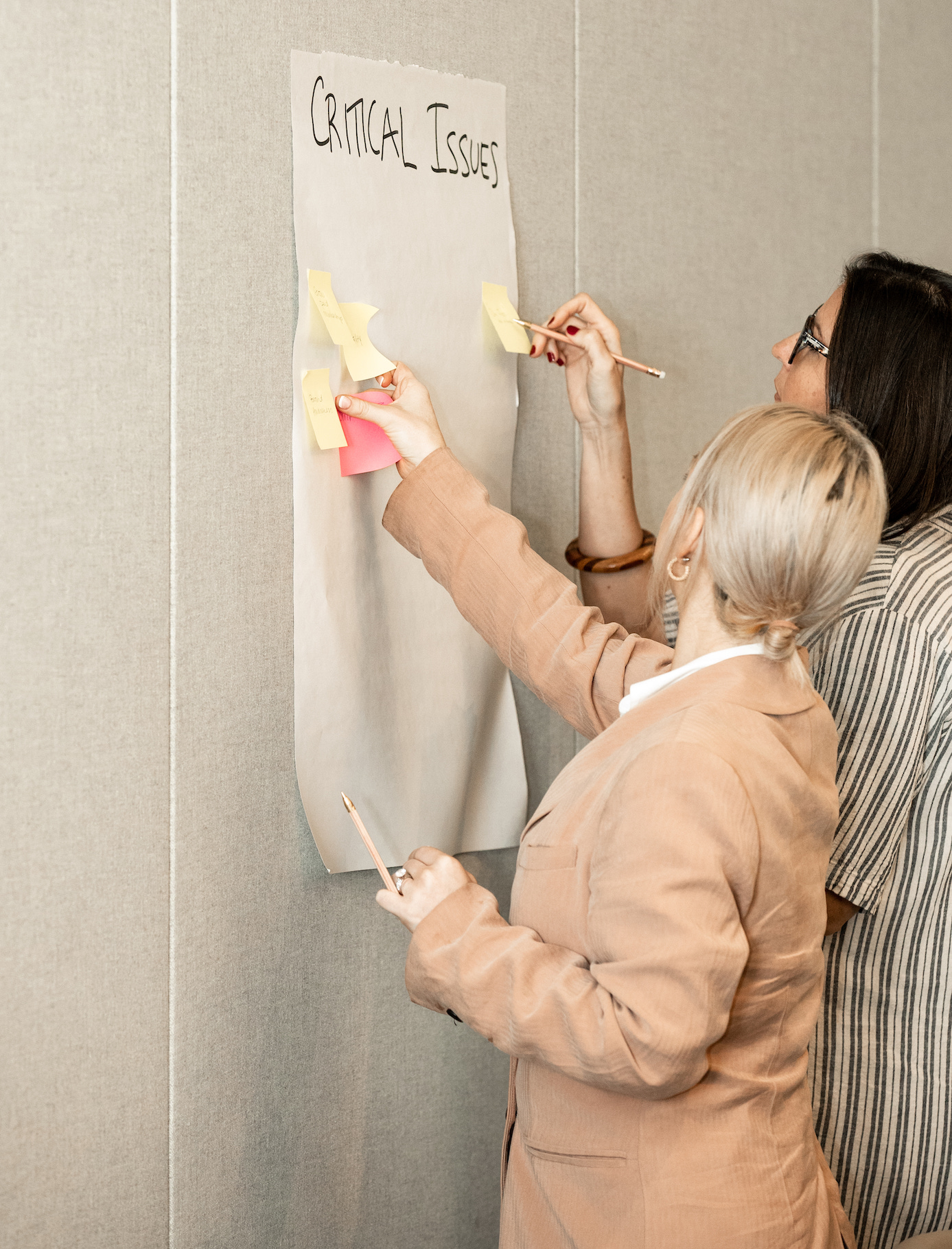 Our approach can lead to a more engaged and productive workforce, which can ultimately benefit both the employees and the organization as a whole.
Our comprehensive overview provides a snapshot of your organization's strengths, opportunities, and barriers to change in all areas related to creating a healthy organization:
Strategy + Structure

Talent Experience and Journey

DEIB (Diversity, Equity, Inclusion, and Belonging)

Leadership Mindset

Work/Life Integration

Culture + Talent Brand
Our accelerated process gets you the detailed information you need quickly.
Our virtual deployment allows you to access all aspects of our program and is designed for organizations of all levels.
Diagnosing Your Organization
Discovery
Review documents through our Document Discovery process, including policies, handbooks, benefits guides/materials, written information on culture, past surveys (as available), etc. Gain insight into how work gets done, what it feels like to work there, and if any compliance items stand out. Learn about the HR Function programs and processes to map the talent experience (Attract, Hir
e
, Performance, Learning, Development, Rewards,
and
Transition/Exit), review compliance, conduct systems review, and understand general HR practices.
Provide
a summary of strengths and opportunities as well as a prioritization roadmap to inform our Dedicated Resource Model of support.
Immersion Exercises
Conduct immersion exercises such as applying for jobs, onboarding, learning programs, etc.
Culture Walk
Hold a culture walk to uncover rituals, cues, and indicators of what it is like to work at the organization
.
Customized Insights Survey
Complete a customized insights survey to learn about employee experiences and the organization's unique
culture.
Compliance Review
Compliance Review with Think HR Compliance Assessment.
Focus Groups
Conduct interviews/focus groups to capture insights from the following:
Executive Leadership: Up to two (2) hours

Management: Up to two (2) hours, recommend 15 participants

Employee Groups: Up to two (2) hours, recommend 15 participants

Key Stakeholder Group
Executive Summary
An executive summary provides detailed insights on:
Strengths and Gap Analysis

Barriers to Change

Recommendations to improve systems, culture, HR Practices, and employee experience

Prioritization Timeline

Change Management + Communications Plan