Corporate Social Responsibility (CSR)
Fostering Impactful Change
At the core of our mission is a solid commitment to work that drives our success and uplifts humanity. We hold various causes dear and constantly look for ways to give back, supporting those who give so much.
We give back through our initiative called livingHR Cares, our CSR campaign designed to give back to our community, nonprofit clients, and those in need. We aim to create positive change through this initiative, recognizing that our shared efforts can shape a more compassionate and inclusive future. The end result is supporting organizations that foster human beings in living, recovering, belonging, and advancing in this world.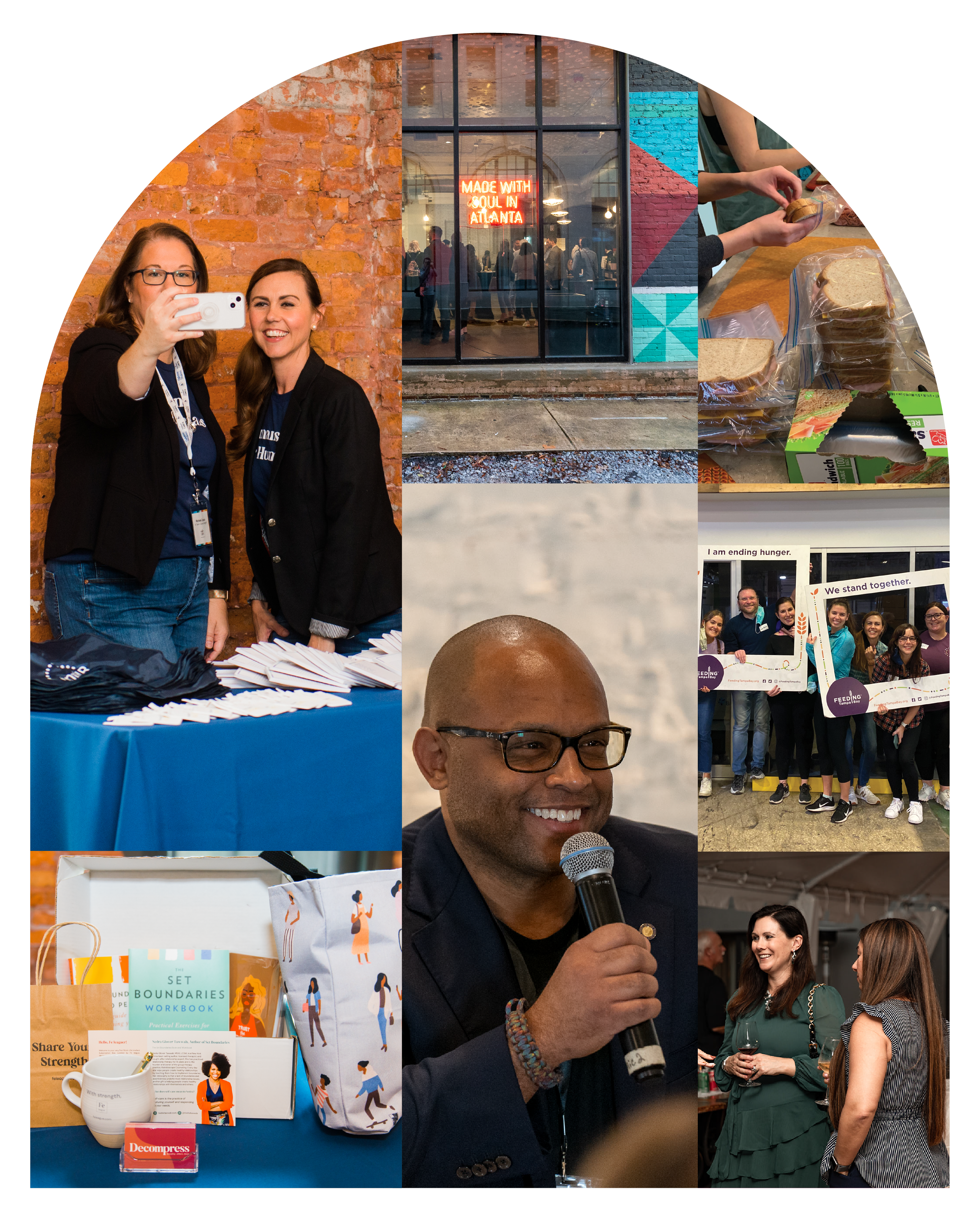 Serving With Our People
Through in-kind work, special projects, volunteer hours, advocacy, fundraising initiatives, and direct donations, we branch out into our communities, making a positive impact on humans beyond the scope of "business."
In 2022 alone, our team was able to give back in big ways.

$385
k+
Donations + In-Kind Client Work
25
+
Clients + Causes Supported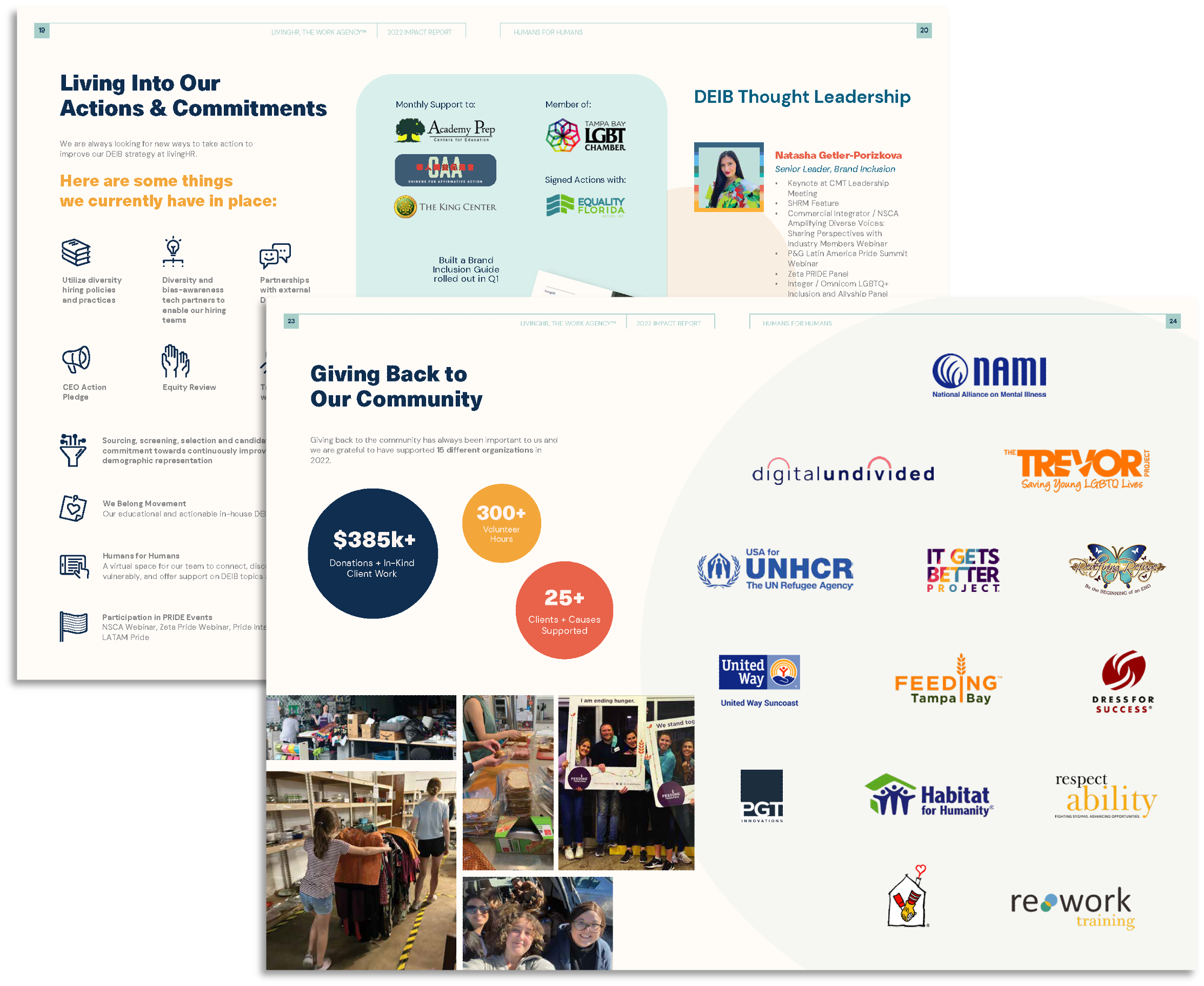 Learn more about how we gave back in our 2022 Impact Report

.
In 2022, we sought to be what the world needed and focused on helping as many organizations as possible. Inside the report, we take a look into what that looked like in practice.
Organizations

We've

Supported
We are committed to supporting nonprofits in their mission, and we support them in a number of ways.
We offer 10% in-kind donations of products and services to nonprofits that partner with us.
We work with our for-profit clients to set up CSR initiatives that give back to their communities and causes that matter to them.
We partner with nonprofits for all our events so that 100% of the proceeds go directly to the nonprofit.
Take a peek at some of the organizations we've had the privilege of working with.
We are always looking to expand our efforts, so if you're a nonprofit interested in working together or have a recommendation, let us know! Helping Women Rise
In addition to the many nonprofits we support, we incubated Fe league, an organization to advance gender equity. As a WBENC-certified organization, this is crucial to us.
Fe league is a membership community of leaders across industries invested in supporting women. Their purpose is to enact change and foster growth for women. Fe creates space for meaningful conversations, swapping ideas, and furthering authentic learning through a foundation of diversity across industry, experience, and thought.