Product
HQ Leader: Modern Leadership
A modern, humanized leadership development series for leaders at all levels.
HQ Leader = emotional intelligence (EQ) + culture intelligence (culture competence, inclusivity) + digital intelligence (DQ)
Leadership capabilities have evolved over time. While traditional leadership traits like strong decision-making, communication skills, and strategic thinking are still essential, modern leadership also requires a more nuanced set of capabilities.
We have developed a new approach to leadership development that we call Human Intelligence Leader (HQ Leader). It is the result of a humanized equation© that helps today's businesses develop the capabilities they need in this constantly evolving digital landscape. It also helps businesses cultivate an atmosphere of growth, inclusion, and inspiration for their people.
Modern leadership capabilities require leaders who are HQ. HQ leaders understand human behavior and recognize that a sense of purpose and shared values can inspire individuals to do great work and achieve remarkable outcomes.
HQ leaders are also digitally fluent and know how to leverage technology and humans for the creative and innovative beings that we are. Digital fluency refers to the ability to leverage technology and human creativity to drive innovation and growth.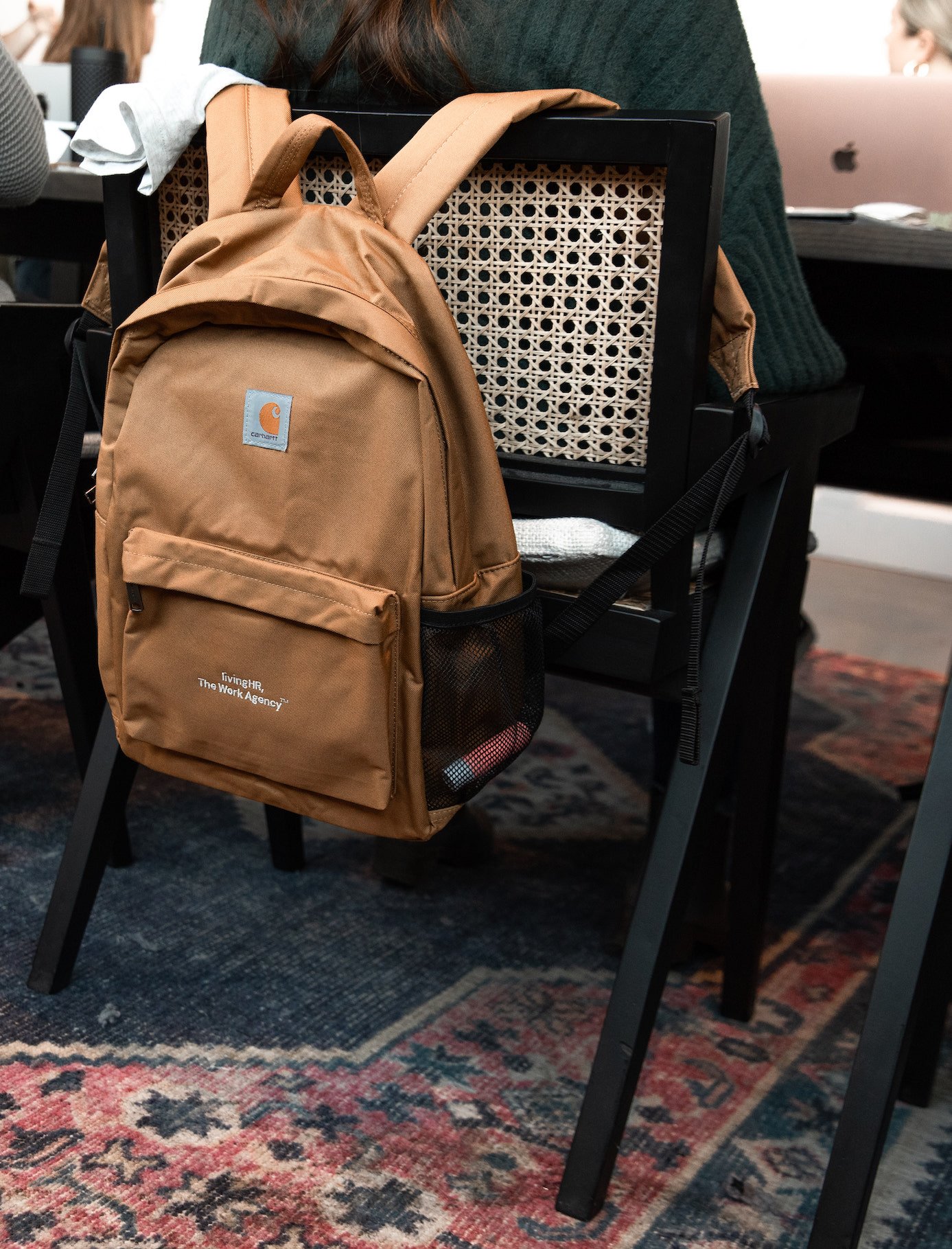 Modern leaders must understand how to harness the power of technology to enhance productivity, collaboration, and communication while also recognizing the importance of human skills like creativity, empathy, and critical thinking.
Customizable Learning Paths
We'll help you define your team's capabilities and fully customize the program to fit your company, team, and culture.
Actionable and Applicable
Participants can apply what they learn, create connections, and uncover their best leadership style through hands-on learning with collaborative exercises, post-work and pre-work, and capstone projects.
HQ Modern Leadership Programming
Determine if leveraging one of our assessment tools or your own would be a positive place to start for participant self or team discovery.

Conduct a learning needs analysis or gather insights from key stakeholders based on business information, strategic and operational priorities, and culture considerations to determine which modules will build your team's capabilities to execute strategic priorities.

Customize modules to incorporate relevant exercises that apply to your organization.

Draft an outline of a capstone project, incorporating all learning principles as identified, tying to a true business need.

Pre + post work provided for all modules.

Approximately 90 minutes per workshop, with a recommended 15 – 20 participants per session but configurable based on complexity, size, and need.
Program Content + Topics:
Foundation: The Groundwork
Influence + High-Functioning Teams
Self-reflection on leadership style

Steps to creating a high-functioning team

Identifying signs/knowing what to do when the team isn't high-functioning

Foundational Leadership skills and modern skills all leaders need, including empathy, collaboration, authenticity, and communications

Why leadership roles matter

Understanding influence

Fixed vs. Growth mindset
Culture + Brand Stand
Defining culture and brand stand, and the impact of success of each

Understanding your role as a leader in culture

Identifying the levers and inputs of a culture of belonging

Understanding and defining culture

Leadership roles in culture

Belonging and Inclusion

Brand and Talent Brand Alignment

Spotting signs of toxic cultures
Strategy + Planning
Aligning business strategy with people strategy

Become a more agile and adaptable leader

Learning how to leverage technology to become a better leader

Creating HQ focused business strategy

Bringing company vision to life

Making purposeful business decisions

Scaling and maintaining HQ leadership culture

Adaptable and agile leadership

Defining and building OKRs
Trust + Transparency
Building skills for trust and transparency development

How to maintain trust with your team (especially in difficult times)

Recognizing signs of mistrust and its impact

Defining trust + transparency, and how they're connected

Trust-building skills + toolkits

Knowing your role in trust and transparency

Human psychology of trust

What gets in the way of trust

Words matter: knowing when and how to communicate transparently
Conflict
Guiding leaders to be able to help the team work through conflict

Tools to handle conflict in reality

Embracing the good that can come from conflict and personal growth

Roles in conflict

Toxic vs. positive conflict

Conflict real-play exercises

Conflict approach tools

Approaching conflict virtually
Ownership + Decision-Making for Humans
Understanding types of decision making

Guiding leaders to empower team in decision making

Applying decision making skills to larger scale + decision making toolkit

Ownership vs. Accountability

Understanding Empowerment

Types of decision-making by level and complexity

Communication skills for decision making
Inclusion + Voice
Labeling vs Intersectionality​

Inclusion + Bias​

Belonging​

Amplify Voice + Allyship + Advocacy ​

Culture Competence ​

Macro and Micro-aggressions
Opportunity, Reward, Equity
Hiring opportunities

Access to Opportunity ​

Access to Equity + Reward
Meaning
V

aluing Time and Talent​

Intentionality and Personalization​

Defining your purpose

Corporate Social Responsibility

Developing and communicating brand stand
Wellbeing
Whole-person wellbeing in the workplace​

Spotting signs of burnout, in-person and remotely​

Burnout prevention + hidden cues​

Leader to Employee Conversations for Wellbeing, including exercise​

Recovering from burnout
Feedback + Appreciation
Know Thy Person​

Act as a Personalized Coach

Access to opportunity + development

Appreciation ​

Feedback ​

Development Dialogues (virtual vs. in-person)​
Ownership + Decision-Making for Humans
Understanding types of decision making

Guiding leaders to empower team in decision making

Applying decision-making skills to larger scale + decision-making toolkit

Ownership vs. Accountability

Understanding Empowerment

Types of decision-making by level and complexity

Communication skills for decision making
Embrace Humility + Authenticity
Bringing your whole self to work​

Why authenticity matters + how to build for yourself and others​

Why humility is a superpower



Growth Mindset
Embracing feedback

How to coach for a growth mindset

Building a foundation of trust ​
Resilient + Adaptable
Characteristics of resilient + adaptable leaders

Fostering Individual Resilience for Organizational Resilience

Appling resiliency + adaptability in crisis, change management, and scenario planning

Realistic resilience
Human-Centered Thinking
Empathy + Metaperceptions

Emotional Self-awareness

Social awareness + hierarchy of needs

Relationship building

Applying to a complex + digital work
Innovation and Creativity
Avoiding "groupthink"

Encouraging and supporting your team in challenging the status quo​

Ways to drive innovation within team​

Creating environment that foster innovation + creativity

Cross functional collaboration, project teams, etc. ​

Preventing silos + fostering communication​

Build muscle to increase creativity to become easier to access and use over time​
The Business
Making decisions as an HQ leader​

Aligning business strategy with people strategy​

Become a more agile and adaptable leader​

Learn how to leverage technology to become a better leader
Digital Fluency
Embracing technology to elevate the team/individual​

Impact on diversity (i.e., gender equality, ablism, agism)​

Understanding how technology impacts the workplace (efficiency, saving time and money)

User interface design –makes things human centered

Impact on business bottom line